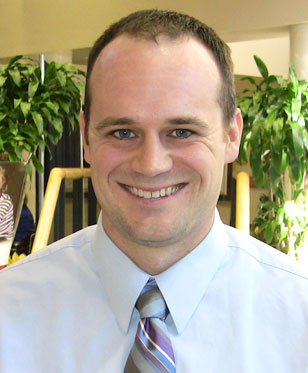 John Houser
Higher GPA shows correlation with participation
Sept. 22, 2010
INDIANAPOLIS -- The Institute for Education Leadership in Washington, D.C., is citing as a major contribution to the field a study by a recent Indiana University School of Education Ph.D. graduate suggesting a relationship between higher participation in extra-curricular programs and better grades at an Indianapolis community school.
School psychology doctoral graduate John H. Houser's dissertation analyzed participation and grades during the 2008-09 school year at George Washington Community High School (GWCHS), a full-service community school. For that year, the students who had a higher participation rate in extra-curricular activities also had a higher grade-point average.
"There's certainly a relationship going on between participating in these programs both offered by the school and the community and how that relates to how they're doing academically," Houser said.
Read full article:
http://newsinfo.iu.edu/news/page/normal/15649.html?emailID=15649